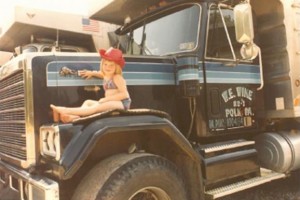 The company was founded by my father W.E. Wike and has been family owned and operated since 1971. He started the company with a gravel pit and then grew it into the hauling industry.  With his strong work ethic and hard work the business was able to expand.
We began hauling material for other companies and started providing other services relating to the industry.   W. E. Wike Trucking continues to add equipment and services to meet the needs of our customers. We now have flat-bedding services available.
Now, I own the company and continue to grow  W.E. Wike Trucking, Inc. I want to make sure every customer is pleased and that they receive the services they expect.  Whether you need stone hauled for a driveway or a major construction project, I will make sure you have received the quality of work and timeliness you expect.
Regards,
Courtney Wike